Stuart Brothers Garage Doors
Residential Garage door Services
When you are looking to book any service, whether it is garage door related or not, chances are you are looking for a cost-effective, prompt, and efficient service. That is exactly what we are going to be able to provide. Our pricing policies are crafted with our clients in mind. We offer prices at or below market value. When you give us a call, you can expect an immediate response. We always make it a point to get a team over to you as quickly as we can.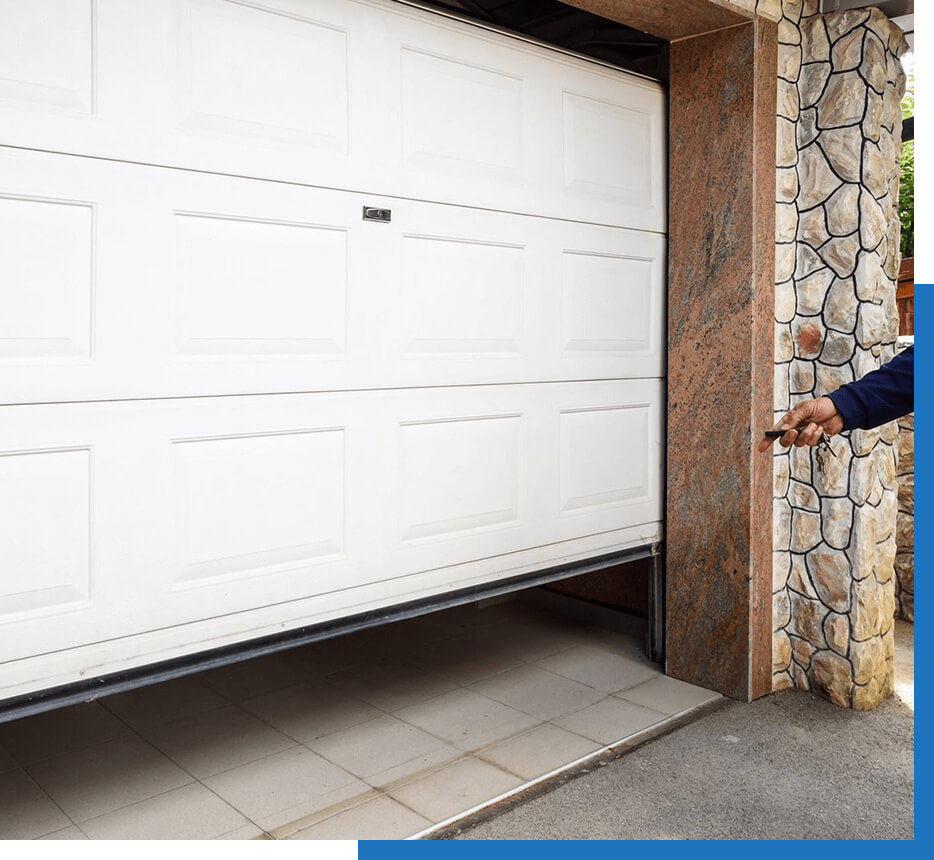 24-hour Emergency Service
If you can't open your garage door to leave your house, you are in an emergency situation. Ideally, this won't be a life or death matter. Still, there is a good chance you have better places to be. A faulty garage door should not keep you from where you want to be. Again, you can give us a call at any time during the day. When you do, you can expect that same immediate response, whether it is noon or midnight. We work holidays and weekends as well!
Garage Door Spring Repair
As with any other types of springs, garage door springs are meant to be able to contract or expand upon request. This function is one of the main components that is going to allow your door to open or not. Overall wear and tear or other isolated incidents can cause these springs to become damaged. There are a variety of techniques that we could apply to get them repaired from making sure that they are properly lubricated to ensuring they can adequately contract or expand.
Garage Door Broken Sensors Repair
Garage door sensors can potentially be the most crucial safety feature that your garage door boasts. They are going to keep your door from closing and smashing you or anything that could be in its path. Some of the more common issues that we deal with have to do with improper alignment of the sensors. Also, some sensors run on batteries that could die out. If that is the case, you may find yourself unprotected and not even know it. That is one of the reasons why overall maintenance of your equipment is essential!
One broken panel does not have to equal full door replacement…and two broken panels don't have to equal full door replacement. You probably get where we are going here. Falling debris or even minor vehicle incidents could cause these issues. We can come in and replace your garage door panels with new ones, and we can even give ones that match the color scheme and overall look of your door!
Is the problem your garage door opener? At times we are called in to check equipment, and the only thing that our client knows is that the door won't open. If that sounds like you, there is no shame in that. You could be dealing with a garage door motor issue. In some cases, the transmitter batteries may be dead. There are just a wide variety of different problems that could potentially pop up and ruin your day. Once you give us a call, we can show up and troubleshoot the problem. From there, we determine what the best course of action is to get the problem fixed.
Much like in the case of the garage door spring, the cable can also run into some difficulties over time. Most of the issues that we end up dealing with are related to the overall wear and tear of the equipment. Yet, there are certain things that can contribute greatly to these issues developing. For instance, if you have leaks, which get the cable wet. Over time, it can rot and not work correctly. The cable can also snap if you have garage door sensor issues, which cause the door to stop and turn back in the opposite direction too quickly. These are just some of the common causes of the problems that we tend to see.
Extensive Experience on all Makes and Models of Garage Doors
It is not uncommon for different manufacturers to have their own unique design. Yet, we have experience dealing with all sorts of garage door models. Not only that, but we have quick access to the parts for all of these models should we need to make any type of repair.
We can take care of all your roofing and guttering needs. We service within 25 miles of Los Angeles, including the following areas:
>> Beverly Hiils
>> Culver City
>> Inglewood
>> Compton
>> Lakewood
>> Lynwood
>>Hawthorne
>> Gardena
>> Glendale
>> Pasadena
>> Burbank
>> West Cuvina
>> Fullerton
>> Anaheim