Garage door repair Los Angeles
Are you looking to get your garage door repaired? Then, you have most definitely come to the right place. At Stuart Brothers Garage, we are a local business that has been providing our services to the Los Angeles area for many years. We specialize in garage door installation, maintenance, repairs, and everything in between. Through our years of service, we have been able to develop a genuine bond with the residents of the greater LA area. This has resulted in many successful interactions between our customers and us. Call now for high quality Garage door repair Los Angeles.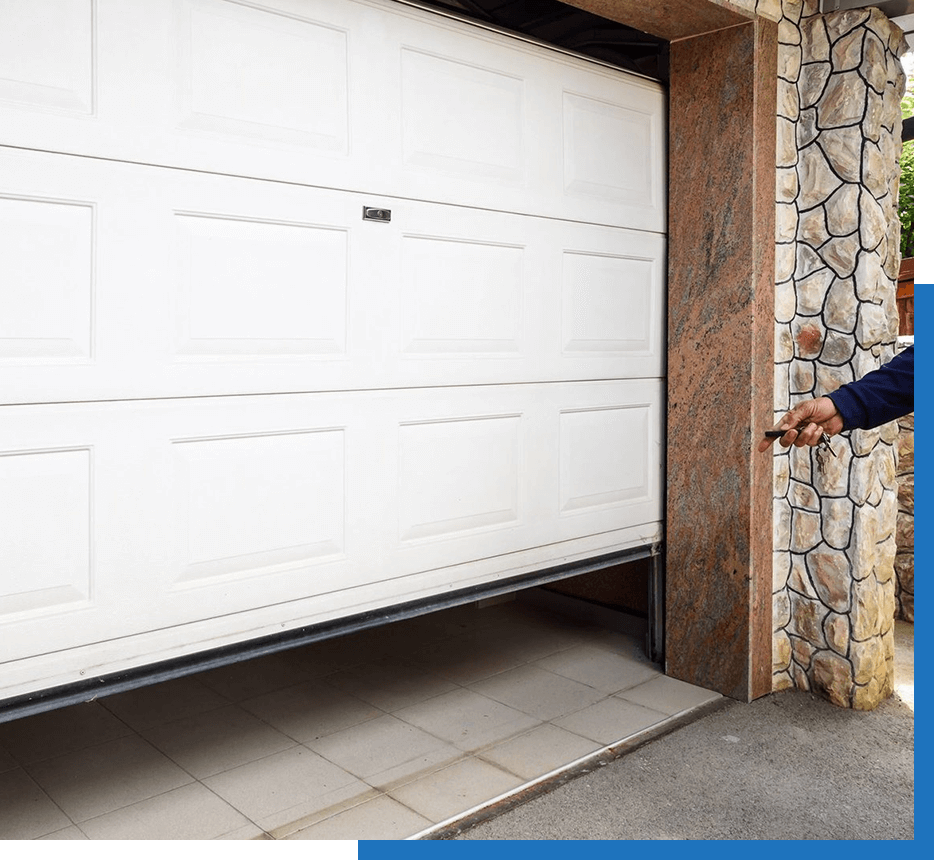 Here are some of the services that we happen to offer:
Very few feelings are worse than getting up and finding out that your garage door doesn't open. That usually means that you are going to have to open the door manually, which can lead to grease stains on your nice three-piece suit. We are going to be able to quickly fix all of the garage door issues that you are facing in addition to providing full door replacement if things are just not salvageable.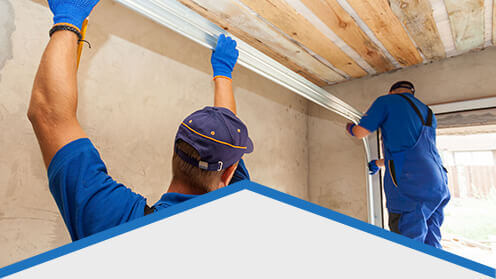 Your business just cannot cease operation because of a faulty door. Not only are we going to be able to provide regular maintenance services and repairs for these doors, we are going to be able to do this as part of our 24-hour solutions policy. That way you can open or close up shop by the end of the day.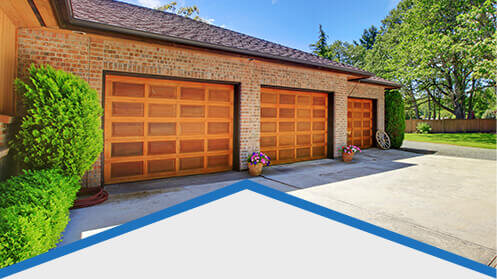 Garage Door Panel Replacement
Not every single problem with your door should lead to full replacement. Debris hitting your door and just overall wear and tear can end up causing your garage door panels to break. If this is the case, you should get help from highly trained professionals. Doing so can result in problems that could look like significant damage being repaired with ease. Also, your garage door panels don't necessarily have to break to be able to get them replaced! We can also make sure that the design and colors match well with the building's facade. You won't have to worry about your door looking like a poorly patched up pair of pants.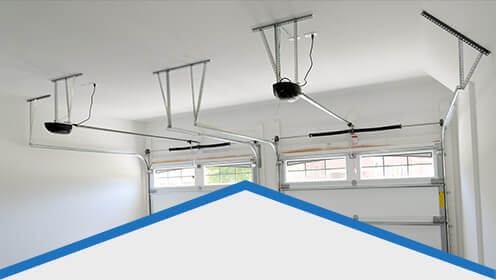 Garage Door Opener Replacement
This is one of the more common issues that we typically deal with. There are sometimes simple solutions to the problems that can come up with your garage door opener. On other occasions, the best solution is to just go ahead and replace everything. More often than not, we end up dealing with very old garage door openers. These, at times, could potentially be repaired. Yet, you get to a point where old equipment is just going to keep giving your trouble. We could keep repairing it over and over. In most cases, though, replacement is the best option.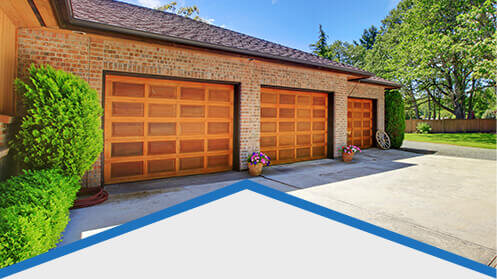 Garage Door Spring Replacement
Garage doors springs are not unlike many other types of springs that you could see in things like trampolines. Over time these can wear down naturally. This can make opening or closing your door a bit of a hassle. If you happen to be dealing with these types of problems, you can give us a call and get an immediate response. These problems are ones that usually have a relatively quick turnaround time, as the springs essentially just need to be removed and new ones set up.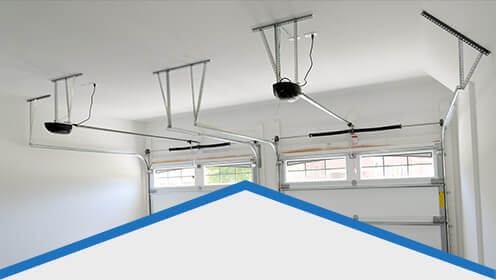 There are certainly plenty of factors that can contribute to overall cable damage. We have seen instances where the cable essentially was just tangled up in very bizarre ways. At times it may not even be wise to ask exactly how this happened. Usually, the issues we come across can be attributed to regular wear and tear on the equipment. Around the LA area, we tend to get good weather, but heavy winds can contribute to this type of damage since this can cause involuntary movement of the door itself. In any case, these are situations that we have seen plenty of times in the past. Therefore, we are certainly going to be able to come up with a viable solution for you.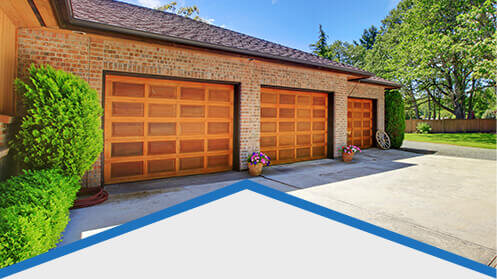 Garage Door Spring Repair
Sometimes spring issues can actually get repaired without the need for a full replacement. There are specific scenarios where different types of debris can remain trapped inside your garage door spring. This can contribute to the problems that you happen to be facing with your door. We can have a look and offer up a solution in a short amount of time.
Garage door repair Los Angeles - Same Day Repairs
More often than not, we try to ensure that our stays on your property are short and to the point. A major part of our service is the ability to offer solutions within the same day. Without compromising our 100% satisfactionguaranteed rate with our customers!
Contact us today for high quality Garage door repair Los Angeles.and find out what our team can do for you!

Looking for reliable and affordable garage door services? You are in the right place. We provide the best services at the best prices, and this is what enables us to stand out from the crowd with little to no effort.

We are dedicated to delivering the finest services to our valued customers. In our hands, you can rest assured that you will experience the superb garage door repair Los Angeles services that are certain to meet your satisfaction and needs.

Our professionals are always here for all your garage door needs. Whether you require a garage door repair Los Angeles or installation, contact us and we will drive to your location in the shortest time possible to assist you. We are ready to serve 24/7 so feel free to reach out to us whenever you need our assistance.
There are different factors that we could point to as to why it would be a wise idea for you to choose our services. Some of them being things like our affordable pricing policy or the fact that we employ only highly trained professionals. Yet, the biggest advantage that you can obtain by choosing us is tied to our experience. Chances are we have seen the problem that you are currently dealing with hundreds of times before. Therefore, we are going to know how to get fixed up in a relatively short amount of time. Call now for Garage door repair Los Angeles service.
Do you have a garage door that is literally not allowing you to get your car out of your garage? Maybe you can't open your business up for the day. These are things that certainly qualify as an emergency. You can give us a call and expect an immediate response. We make every effort to be with you quickly to help solve whatever it may be that is giving you trouble.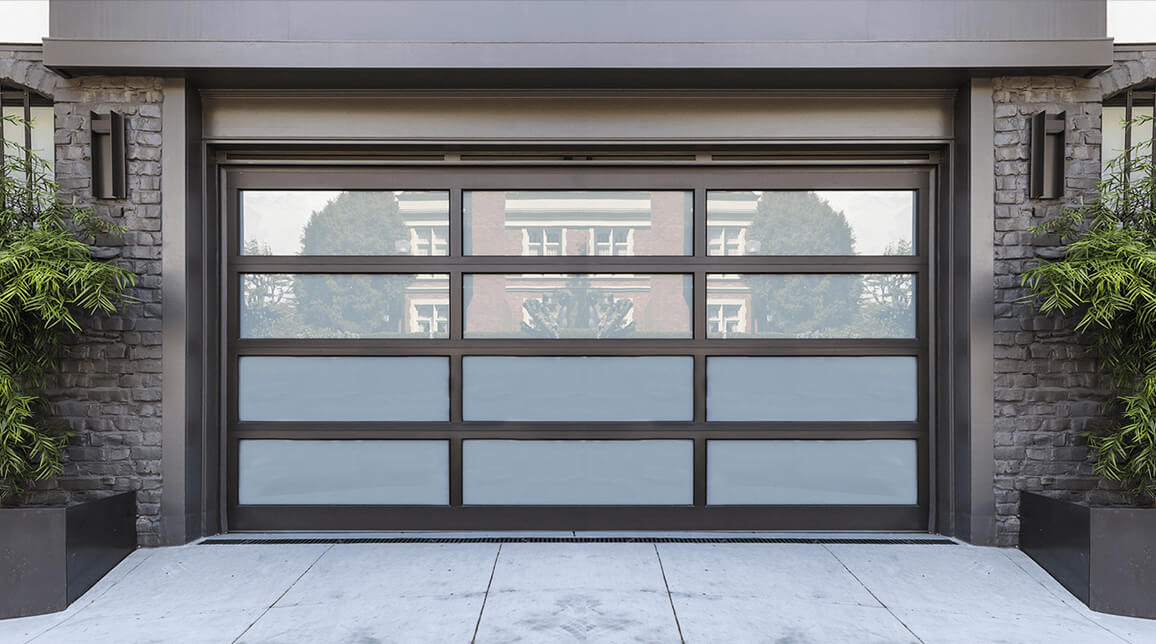 We can take care of all your roofing and guttering needs. We service within 25 miles of Los Angeles, including the following areas:
>> Beverly Hiils
>> Culver City
>> Inglewood
>> Compton
>> Lakewood
>> Lynwood
>>Hawthorne
>> Gardena
>> Glendale
>> Pasadena
>> Burbank
>> West Cuvina
>> Fullerton
>> Anaheim