Stuart Brothers Garage Doors
Your garage door cable is an extremely important part of your door. If it stops working, however, you could have trouble getting in and out of your garage. Fortunately, we can help!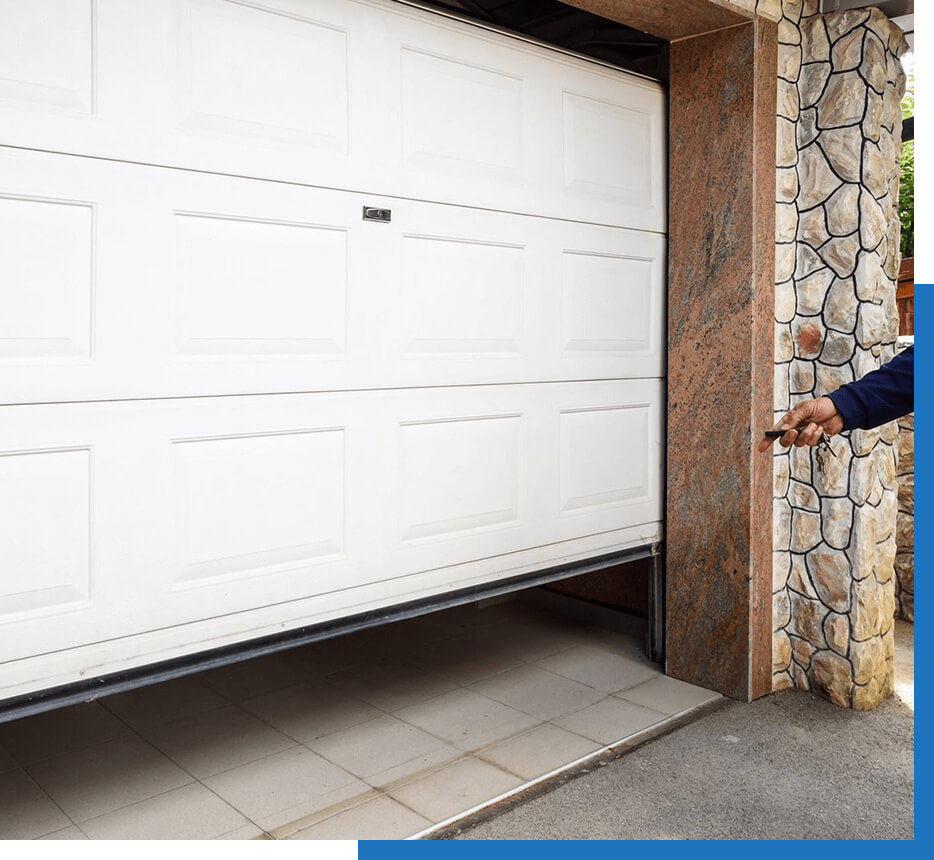 Stuart Brothers Garage Doors based in Los Angeles is a locally owned and operated certified business that offers the best cost effective, friendly and timely solution to any and all garage door installations, upgrades and issues both commercial and residential. A broken garage door can leave anyone feeling frustrated, helpless and without answers. It's our job to understand and solve our clients' frustrations, and we are here to install and fix any garage door problems guaranteed.
During this current time of economic strife, being smart with money is on everyone's mind. Garage door accidents and malfunctions can happen during these hard times, and Stuart Brothers understands that saving money while fixing the issue can be the primary concern of any home or business owner. That is why Stuart Brothers offers very competitive and reasonable pricing that leaves every client fulfilled and less concerned about the bottom line.
When it comes to garage doors, most home or business owners may not know where to start with problem-shooting or solutions. Garage doors are a technical and engineered piece of machinery that shouldn't be tinkered with by people who don't understand how garage doors operate or work. So, it's often best practice to trust the professionals, Stuart Brothers offers technicians who are up to date with certifications, qualifications and experience. Any garage door installation or problem, big or small, Stuart Brothers has the solution.
We are committed to providing the best customer service possible. Stuart Brothers understands that garage door installations and problems are very aggravating and time consuming to clients. The last thing a customer wants is a technician who is abrasive, overly technical or dismissive. We pride ourselves in our customer service and we ensure our technicians to be punctual, happy and eager to fix the clients' door with the best quality on the market. Quality, friendliness and competitive pricing are how we offer our 100% satisfaction guarantee. Stuart Brothers only hires people who share our core values of impeccable customer service.
When a garage door cable breaks, it often leaves the owner feeling unprotected and vulnerable, so a timely solution is key. At Stuart Brothers Garage Doors, we have our certified technicians' on-call 24/7 to ensure your garage door issues are solved at the earliest time possible. A garage door cable malfunction can happen at any time, especially when it's most inconvenient. It can happen when you're on your way to work or about to drop the kids off at school, and it's a problem none of us can foresee. We make it our business to be the best always-available solution to the problem with our same day service and repairs, so there's no need or excuse for you to prolong your much-needed repairs. Our technicians' are equipped with all the necessary tools onsite.
What Does the Cable on a Garage Door Do?
You see various cables on your garage door, but what do they do? Cables have various purposes on garage doors. The main purpose for these cables is used as the means to both lift and ensure the door stays in place. Other garage doors use cables to make sure the door stays overhead and secures the door when a spring is broken or loosened. Garage doors usually have springs that require tension to act as a counterbalance to the weight of the door so the door will not be as heavy. Cables ensure that these vital springs keep their tension so the door can move with ease. They are a vital component for your garage doors to perform efficiently. It's a wise idea to have the cables and springs serviced and replaced regularly to avoid any cable breakages and to allow your garage door to perform effortlessly.
What Happens When Garage Door Cable Breaks?
"My garage door has broken, what do I do now?" Don't panic. Garage door cable breakages are a very common malfunction. Garage door cables are galvanized strands of wire that can wear apart over time just like anything that is used every day. When garage door cables break it can loosen the tension of the springs and cause the door to be immobile or very heavy. Sometimes when cables break a spring can be shot forcefully from its position and cause damage to the home, business, valuables or vehicle. Fixing these cables by yourself can be a dangerous, costly and daunting task, and definitely not something we'd recommend. This is where we come in, by making use of our 24/7 customer service your garage door will be fixed in no time allowing you to carry on with daily life, stress free. 
We can take care of all your roofing and guttering needs. We service within 25 miles of Los Angeles, including the following areas:
>> Beverly Hiils
>> Culver City
>> Inglewood
>> Compton
>> Lakewood
>> Lynwood
>>Hawthorne
>> Gardena
>> Glendale
>> Pasadena
>> Burbank
>> West Cuvina
>> Fullerton
>> Anaheim