Stuart Brothers Garage Doors
Commercial Garage Doors Services
There are many companies that have these types of doors. Your door does not necessarily have to look exactly like a home garage door. We tend to see a wider design variety within the commercial doors market. Even though some of the designs that we see are unique in their own right, the way that doors operate does not tend to change much. This allows us to cover a more extensive array of door types!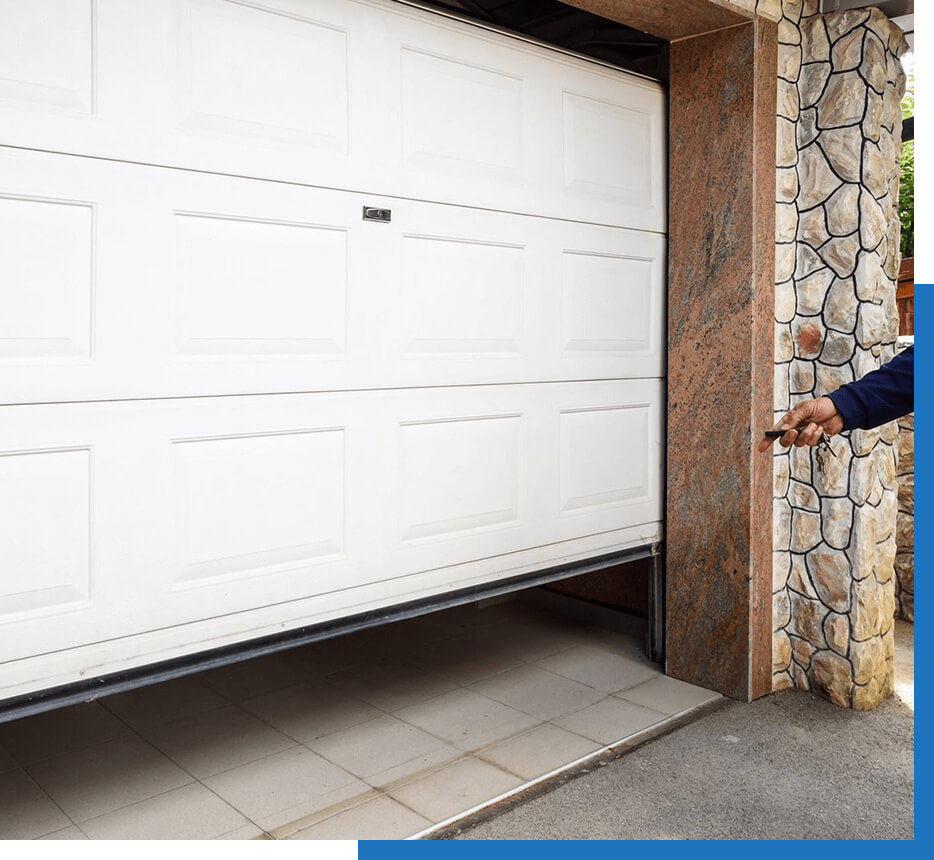 Superior Level Of Personal Service
When you call up a company that you are seeking help from, you probably want to get a quick response. Also, it is not bad when you get the feeling that this particular company is actually interested in your particular needs. That is just what we want to provide for our customers. We understand that each situation, that our potential customers are facing is unique. Our goal is to tend to their particular needs in the best way possible. Most of the time, that involves walking you through what your problem is and how we aim to fix it. When you give us a call, that call is going to be answered by a real person on the other side.
24-Hour Emergency Service
A broken door as a business could limit your daily activities and, therefore, could end up affecting your bottom line. Consequently, it is evident that if you are facing these problems, you are going to want to have them fixed quickly. That is why we offer our 24-hour emergency service option. Even though you are entitled to a quick turnaround time, this does not mean that the job is going to be done with less quality. It is quite the opposite. You can get help quickly, no matter what time of day it is!
This is one of the more common issues that we see. More often than not, the reality is that the spring has just completed its life span. Torsion springs of which there are a lot out there can have life spans of about seven years. That is a relatively short time when you compare them to other springs. Some springs are going to be good for 14 to 20 years. If the springs are damaged before their "time is up," then it is crucial to spot what exactly is causing that excessive damage. We won't just replace the spring and hope everything is ok.
If you happen to open and close your door often during each day, many of its components are going to wear down quicker. Cables are part of those components that could wear down considerably over an extended period. There are also external factors that can cause a malfunction that would require them to need repairs. Whatever the case may be, we are ready to help out!
Roller issues are usually due to the rubber wearing down over time. Also, your track can be what is not in the best condition. It is just like running a tire through a pothole every day. It is going to suffer the consequences over time. First, we have to make sure we know what is causing the roller to wear down quicker, if anything. Then, for the most part, we are going to replace the roller and fix the track!
If debris ever hits the track or you use a roller that is not meant to go on that type of track, you can have some problems. Usually, track issues are some of the easiest to spot and repair. They tend to involve breaks in the track or twists made from debris impacts. We just have to straighten things out and make sure that we fix anything that could continuously be damaging it.
Even though openers can now be synced via Bluetooth or other modern methods, the way they operate is pretty much the same. The issues that we tend to see are dead batteries or motors. Sometimes the problem is due to interference with the remote. These last issues can be fixed rather quickly.
Hoists are built to handle some rough usage. Yet, if there is ever a chip in the chain or in the cables, this can cause some problems. In most doors, we are going to be able to spot the issues promptly. The repair method is usually also something that can be done effectively in a short amount of time.
If we had to pick which type of door, we see more often, it probably would be overhead doors. Even though each door can have its own unique design, they pretty much all work the same. Which makes spotting and repairing problems a lot easier!
These doors are built to last. Yet, at times it is easier to get metal on metal friction with these doors. So, individual components can wear down quicker. If we spot this type of situation, we will make sure to get it fixed fast!
Doors are not exclusively attached to buildings. We can also help in repairing doors within trucks!
We can take care of all your roofing and guttering needs. We service within 25 miles of Los Angeles, including the following areas:
>> Beverly Hiils
>> Culver City
>> Inglewood
>> Compton
>> Lakewood
>> Lynwood
>>Hawthorne
>> Gardena
>> Glendale
>> Pasadena
>> Burbank
>> West Cuvina
>> Fullerton
>> Anaheim