Stuart Brothers Garage Doors
Garage Door Opener Repair Service
Your garage door opener is basically going to be the brain of the operation. Upon its request, the whole mechanism that opens and closes your door is going to get to work. Knowing this, it is evident that a malfunction within your garage door opener can cause a full system failure. A lot of times, though, the problems that arise are not actually mechanical. You could just have an opener that is out of batteries. Maybe, there is something that is blocking the signal between your opener and your remote. These issues tend to be relatively easy to spot and to fix!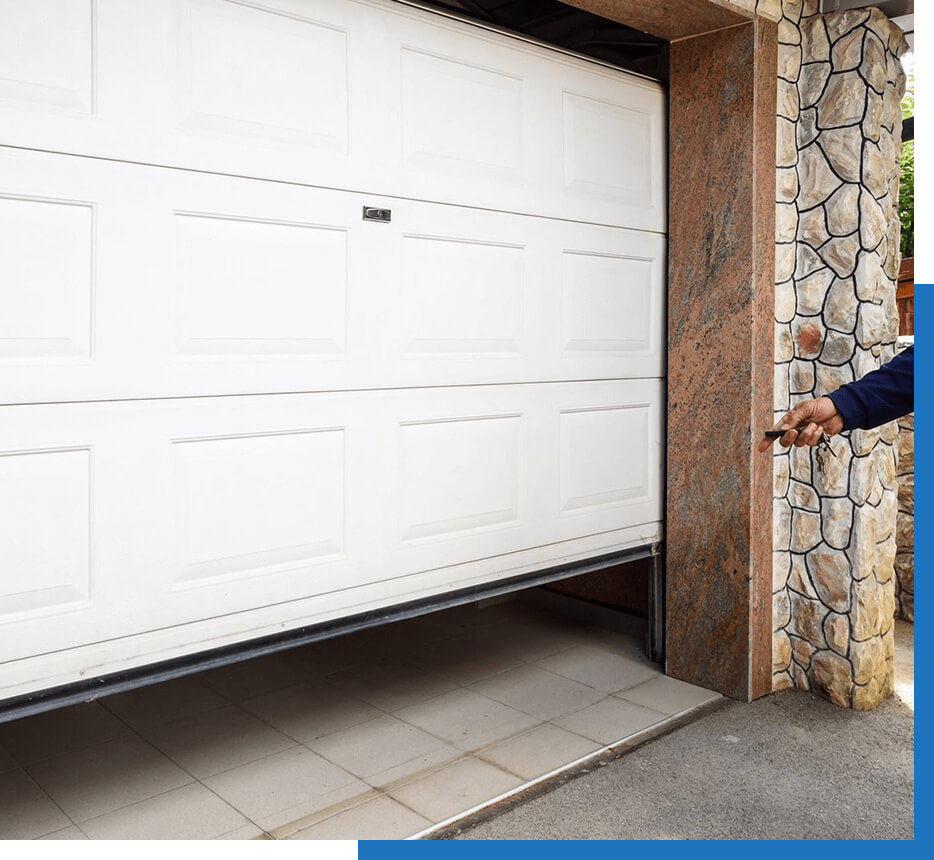 We just mentioned that the problems with your garage door opener could be an easy fix, yet we have to amend this. They are easy to spot and to fix when you know what you are looking for. If not, you could literally tear down your whole system and still have no clue what is going on. That is why it is a great advantage to hire a company with extensive experience in the matter. At the end of the day, this decision can end up saving you a lot of time and money.
No one really wants to have a garage door that does not operate correctly. It does not matter if this door in your home or your business. Also, we know that it can be difficult to have a crew working in your personal spaces. Therefore, we make an extra effort to ensure that we can consistently offer same-day repairs. Usually, within the hour, we are going to be able to spot the particular issue that is causing the malfunction. Once we do that, we will let you know what the repair process will look like. By the end of the day, we will be out of your way, and you will have a working door!
What Are Garage Door Openers?
Garage door openers are usually the box-shaped gadget that you are going to find on your roof. In most garages, everything runs through your garage door opener. As we have mentioned before, this is essentially the brain of the operation. The whole system is going to work on the command of your garage door opener. This device is usually going to operate by the power of a remote control. Some homes and businesses may also have buttons that can trigger the garage door opener. Once that is done, the door should open or close, depending on what its current position is.
Types Of Garage Door Openers
Since, not all garage doors are the same; naturally, not all garage door openers are exactly the same. Garage door openers can vary depending on the type of motion that the door requires to open or close. Also, these openers can vary by brand. Their essential job may be the same, yet the way they go about completing it could be different. The main types of garage door openers that exist include:
As their name suggests, these openers have a chain that connects the motor to the trolley. They tend to be noisy since there is a lot of metal to metal friction going on.
If you are looking for a system that generates even more noise, go with a screw-drive opener. This system works with a chain connected to a metal rod. They tend to be very easy to repair since there are not a lot of parts involved.
These openers work behind some of the same principles that were mentioned before. The main difference is that the chain is replaced with a rubber belt. This makes them less noisy and smoother to operate overall. In spite of this, the system is still pretty simple overall!
If you are looking for a more modern option, this could be it. These openers are placed on the side of the door without a central piece in the center of the roof. Which, is the way that the last three options that were talked about, operate. You are going to be getting a quieter experience. Yet, these types of openers are usually harder to fix up. That is because there are more overall parts involved in the operating process.
In a direct-drive opener, the actual motor is the one that is doing the traveling through a track to pull the door upward. According to many of the manufacturers, these openers are some of the quietest pieces of equipment on the market. Again, one of the downsides is that they tend to be harder to fix.
We can take care of all your roofing and guttering needs. We service within 25 miles of Los Angeles, including the following areas:
>> Beverly Hiils
>> Culver City
>> Inglewood
>> Compton
>> Lakewood
>> Lynwood
>>Hawthorne
>> Gardena
>> Glendale
>> Pasadena
>> Burbank
>> West Cuvina
>> Fullerton
>> Anaheim
How to Choose the Right Size Garage Door Opener?
Your decision should be directly based on your ultimate goal. Do you want a garage door opener that you are going to be able to repair quickly, and maybe by yourself? If that is the case, then go with one of the simpler options out there. You would have to deal with more noise if you do. On the other hand, if you are looking for a quiet option, then you have to explore some of the more modern openers.
Do these types of openers require more maintenance? To be honest, that is not necessarily the case. The big problem with the more modern openers is that when you do have an issue, it is going to be a more complicated fix. If you chose us as your go-to garage door company, that does not have to bother you. We will still be able to provide same-day repairs to modern equipment!
Are you still not sure which type of garage door opener would fit your particular needs best? Maybe you already have a garage door opener that needs repairs, or you want to know if you can update it. There is no reason for you to keep searching for all of these answers across the web. You can take a considerable short cut by giving us a call or contacting us. That way, you will be able to ask your questions directly to certified professionals. They will provide honest and direct answers!