Stuart Brothers Garage Doors
Garage Door Spring Repair
Garage door springs can be easily overlooked. There is an argument to be made that they are the most important part of a garage door. They are going to allow a door to open and shut with ease. When you have any problem with your garage door, you might need professional help. Even if having a damaged spring may not seem like a big deal.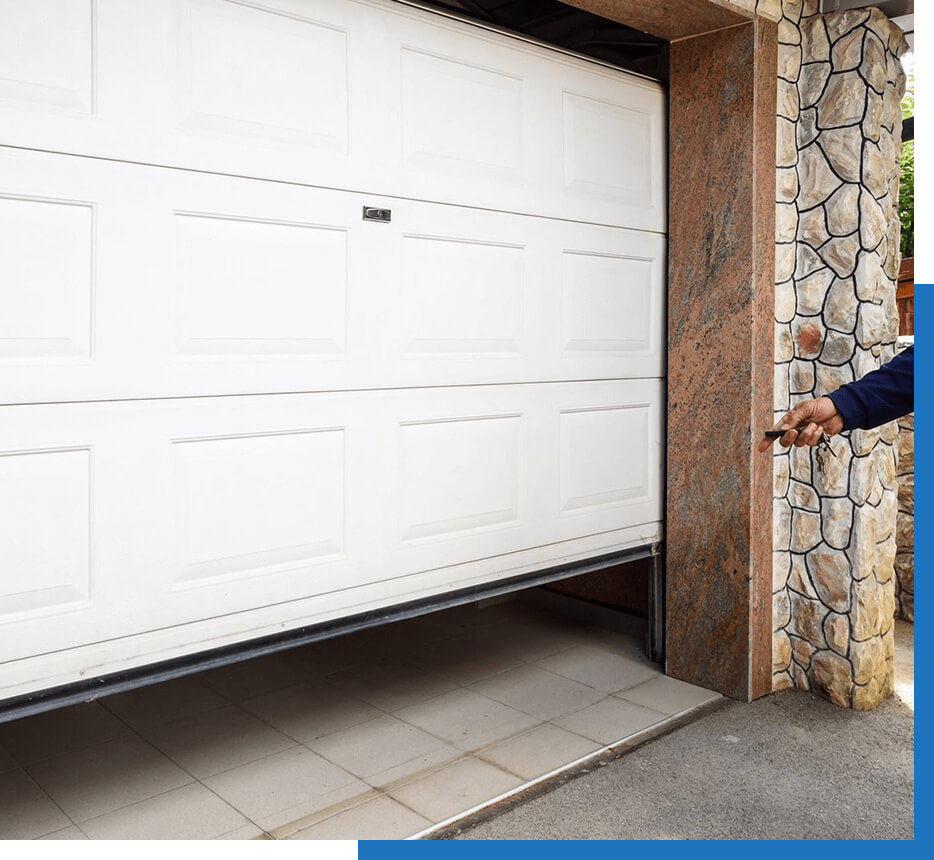 There is no telling when your garage door spring could become damaged or just outright snap. Granted, if the door is getting proper maintenance year after year, there is not as much of a chance of this happening. The problem is trouble shows up when you least expect it. It could show up when you are getting ready to go on a trip. Maybe, it's a day that you really need to get to work early. It is always a hassle to have to deal with these issues. It can help if you know though that you always have someone that you can call. At Stuart Brothers, we are on call ready to help with garage spring door issues, all the time.
The intention here is not to diminish or talk down on the work that certain people do. It is just that when you book one of our services, you can expect, fully professional services. We have a team of folks who specialize in garage door maintenance, installation, repair, and everything in-between. If you want to guarantee that the job gets done right, we are the people that you want to call.
When we mention that we are always on-call, it is no joke! If you call us on a weekday at 5 am because you could not get out of your garage, we will be there. If you happen to call in the middle of the night during a holiday, we can help! There are always people operating the phones for us. There is also invariably a team ready to head out and help people. Maybe you are dealing with garage door spring problems. We are going to be there to help.
What Is A Garage Door Spring?
Garage door springs are devices that offset the weight of a garage door. This allows it to open and close with ease. They are usually metal springs that are wrapped together to be able to hold the weight of the door. If you have a door that weighs 100 pounds, you need a spring that can handle that weight. If you did not have a garage door spring, the door could come down extremely hard when closing. Opening the door would also require much more effort applied by you or a machine.
Types of Garage Door Springs
There are many different types of garage door springs. Mostly, springs can be custom built to fit each door. Yet, even in these cases, they can fall into one of the main categories. Some types of garage door springs include:
These springs store energy extending or stretching. Energy, that they end up using to hold down weight when they are asked to contract. Usually, there are two of these springs per door.
If you have a simple door operating system, you may have this type of spring. It is only one spring that relies on the effort put on it by the pulley to be able to work. When something goes wrong, they typically just get replaced.
Looking for something a bit stronger? Double looped springs are the upgraded version of open looped springs. They can usually hold more weight. Yet they tend to be harder to replace.
Duration is the main benefit that you obtain with these types of springs. These springs can be used to hold doors of over 200 pounds. They are built to last for a long time. The problem is that when they do reach the end of their life span, they can be hard to replace. Of course, even though it can turn out to be complicated, we can get it done.
There are a wide variety of different types of torsion springs out there. They can be set up one to a door or up to four to a door. They can be modified to fit unique door designs. Granted, replacing unique designs when things go bad, is also something complex.
We can take care of all your roofing and guttering needs. We service within 25 miles of Los Angeles, including the following areas:
>> Beverly Hiils
>> Culver City
>> Inglewood
>> Compton
>> Lakewood
>> Lynwood
>>Hawthorne
>> Gardena
>> Glendale
>> Pasadena
>> Burbank
>> West Cuvina
>> Fullerton
>> Anaheim
What Is the Need To Hire A Professional Garage Door Spring Repair?
Are you sure that the problem that you are dealing with is a spring problem? If so, do you feel confident that you are going to be able to repair or replace the problem? There are plenty of people out there that can fix these problems on their own. At the same time, there is a large group of people that don't have these talents. It is sometimes easy to confuse one problem for another. A broken spring can stem from another issue. In the same way, a broken spring can cause a multitude of other issues to develop.
It is not that you are always going to need professional help for all of the things that come up. Having said this, it would certainly be wise to know when you do have a problem that you can't handle. Getting help from professional garage door specialists is the easiest way to ensure the issue is properly fixed. Otherwise, you could have less certainty that the problem was really taken care of the right way.
If you are facing an uncertain situation with your garage door, call or contact us. We can then evaluate the situation as a whole and let you know what the best course of action is. More often than not, the problems can be solved in a matter of minutes, or hours. Therefore, it can be said that giving us a call could end up saving you a lot of time. That, you otherwise would have spent trying to figure what the problem was, and what to do about it!